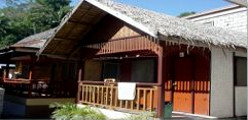 'Get into Action' Special: PG Bungalows
Bungalow Fan: $16 - $24 Bungalow Air-Con: $23 - $38
Looking for the best available bargains on budget accommodation in Puerto Galera?

Only Action Divers offers a variety of private bungalows and cottages at prices that absolutely cannot be beat. Contact Action Divers for more details. Book it!